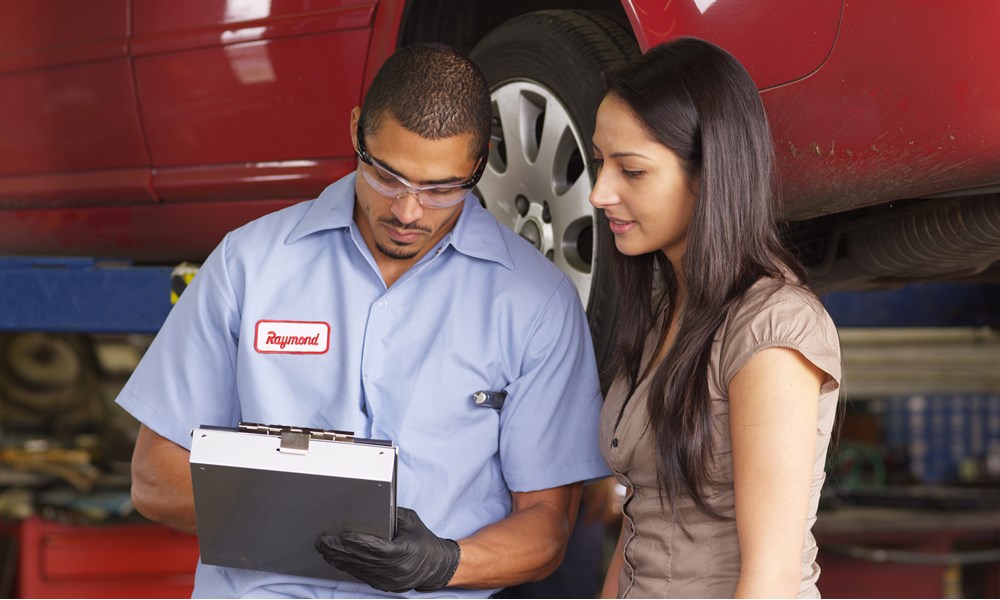 Whether you bought your car new or purchased a pre-owned model, maintaining the right schedule of routine maintenance is vital to ensure that your vehicle runs at optimum efficiency. Many drivers, however, have the misperception that a service appointment is an inconvenient and expensive chore. In fact, it really doesn't have to be this way.
Servicing your car the right way ensures that safety of you and your passengers and can prevent more expensive repairs later on. Approach your service appointment in the right way and ensure that you get the most benefit from your investment.
You should always aim to book an appointment as far in advance as possible. This will help you prepare for the appointment and should ensure that the dealer is able to complete the work effectively. Have a discussion with the manager at your service department to discuss flexibility around timing. It may suit you to drop the car off earlier or you may need the car back before a certain time. Discuss these details as far in advance as possible so that you can plan your day around the appointment and so that you aren't left hanging around.
Ensure that the service appointment isn't the only regular maintenance that your car receives. Your servicing schedule should complement a routine of checking engine oil levels, water levels, tire pressure, and more. The more work that you can do to look after your car between services, the less likely it is that the appointment will yield any nasty, expensive surprises. Don't put faults off until the next service, either. If you hear a strange noise or you can see smoke coming from the exhaust, it is better to bring the car in as soon as possible. The longer you leave it, the more likely it is that further damage will be caused.
Talk to your service manager or mechanic about your car. Describe any strange noises that you have heard or any strange smells that you may have detected. The more background information that you provide, the more confident you can be that the car will be comprehensively investigated. Most service schedules comprise a set list of tasks and checks. If you need something else to be checked, make sure you explain this to your mechanic.
Show an interest in the results of the appointment. For example, some car owners request that mechanics do not undertake additional work without consent from the driver. Ensure that you ask questions about what the mechanic is telling you -- we're always happy to provide more information. The more involved that you can be, the more confident you will be that the service has been completed properly.
---
At Len Stoler Hyundai, we're here to make your service appointment as convenient as possible. Contact us today to learn more or to schedule your appointment.