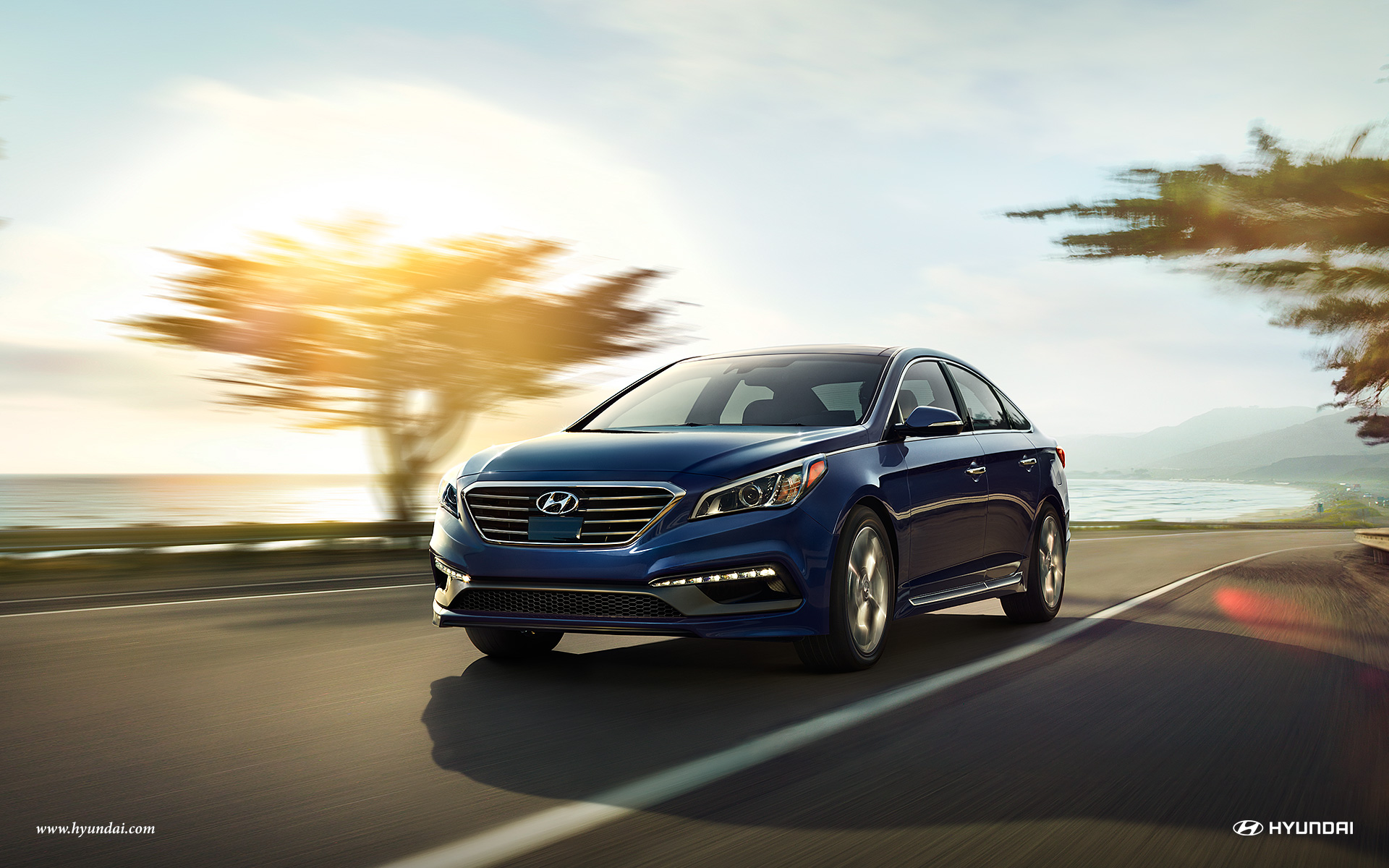 New for 2016
The 2016 Hyundai Sonata provides a top-of-the-line driving experience and exciting features galore. For instance, drivers can now find automated headlights and rearview video cameras on all Sonata trims. The car's designers have also altered its suspension, making it easier to steer. Moreover, drivers will be happy to know that the Sonata is still the sleek and stylish automobile that it has always been.
Making the Sedan Cooler Than Ever
As was the case with previous models, the 2016 Hyundai Sonata is an affordable and classy midsize sedan. Its price starts at about $22,000 before adding on features.*
What's especially attractive about this incarnation of the Sonata model is the interior features. Drivers can connect their smartphone to the intuitive 7-inch touchscreen -- the previous Sonata model's touch screen measured only 5 inches. In addition, there's a helpful system that will tell emergency responders what a driver's whereabouts are in the event of a collision or other calamity.
On top of that, this car provides a ride that's powerful, yet smooth and quiet. The 2016 Sonata is also spacious and comfortable, and it contains plenty of cargo room; in fact, the trunk provides an impressive 16.3 cubic feet of cargo space.
Powertrain and Performance
In terms of its performance, the Sonata is an overachiever within its class. It has a four-cylinder engine with 185 horsepower and front wheel drive.
The base version has the 185 horsepower and 2.4-liter engine; however, the Eco trim offers a 178 horsepower and 1.6-liter engine. For its part, the Sport 2.0T version provides drivers with a 245 horsepower and 2.0-liter engine.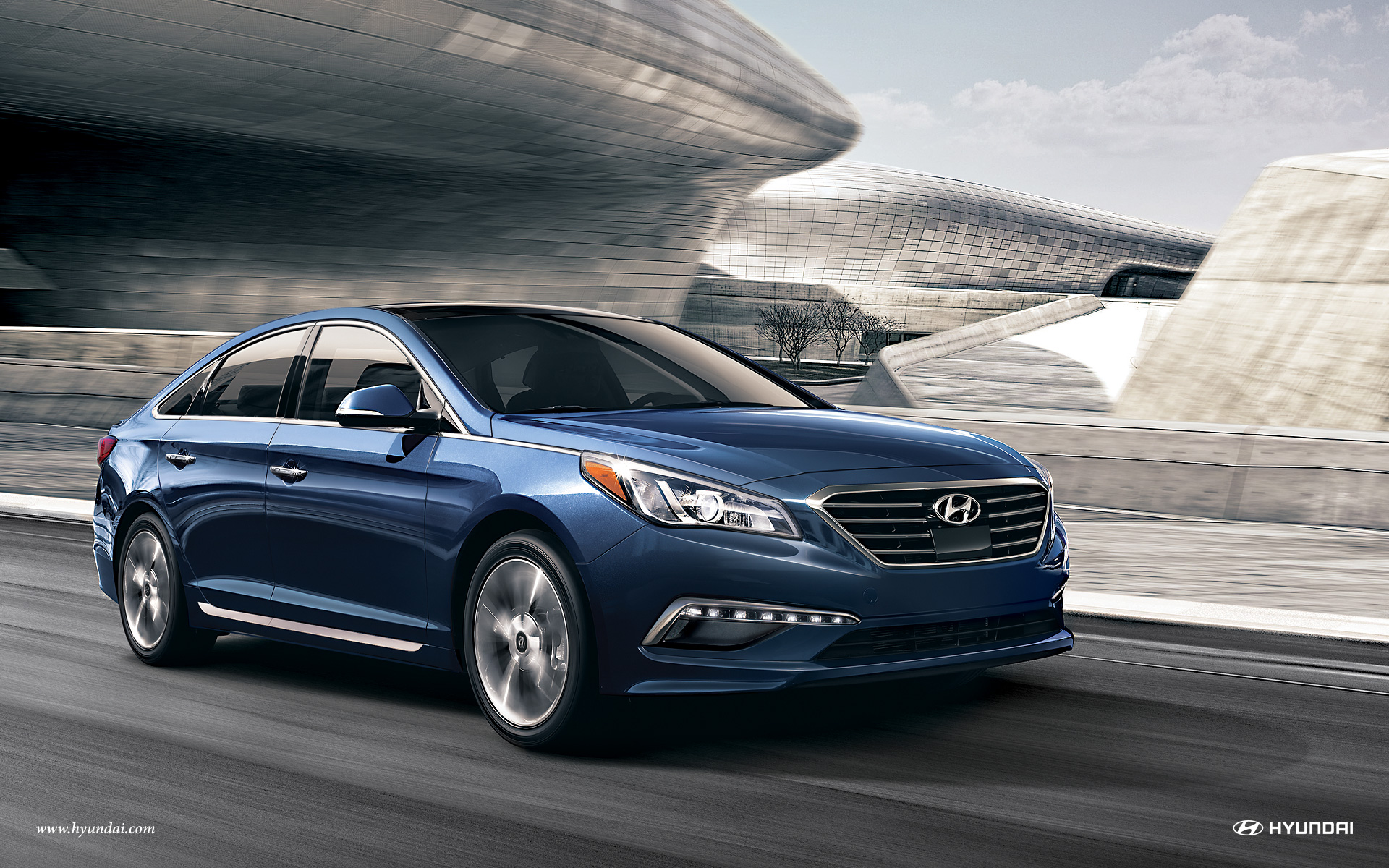 The 2016 Hyundai Sonata can reach 60 mph from a standing start in less than 8.5 seconds. Also, the typical Sonata model has an automatic six-speed transmission, while the Eco trim has an automatic seven-speed transmission.
This car's EPA miles per gallon (mpg) rating is 25 city and 38 highway. For its part, the Eco garners ratings of 28 mpg city and 38 mpg highway.**
In short, the Sonata is exceedingly stable and solid, and it can tackle all kinds of road situations efficiently. Plus, it's really simple to operate; this is because it features elements in the front and rear that are made of aluminum, a material that makes cars both strong and light at the same time.
Features and Trims
The 2016 Hyundai Sonata has several trims. The basic SE trim is hardly basic at all -- it comes with automatic headlights, 16-inch wheels, cruise control, six speakers and a satellite radio.
Somewhat more luxurious are the Eco and Sport options; they both have LED daytime running lights, and the Sport trim features a dual exhaust pipe system as well as 17-inch wheels.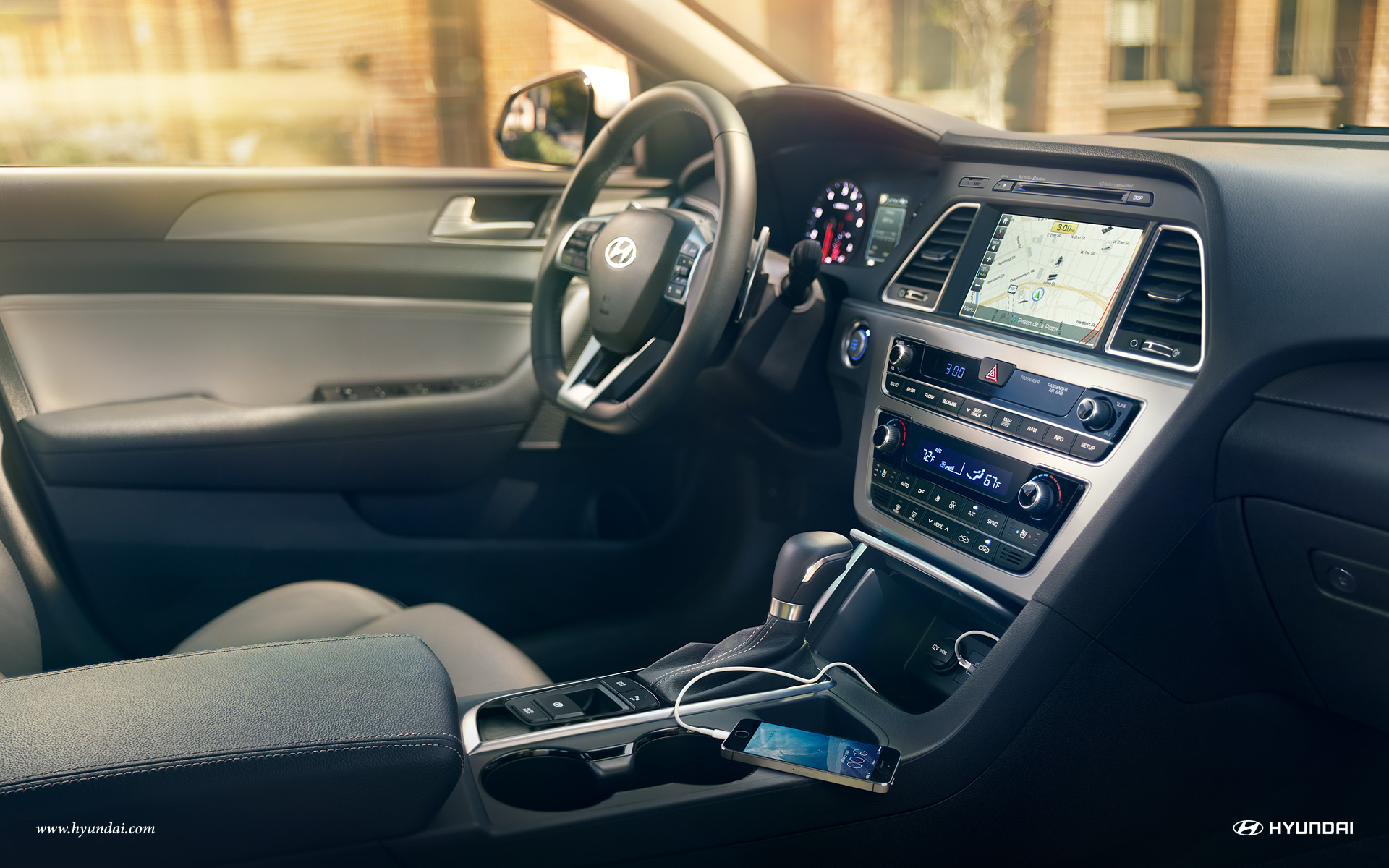 An even more deluxe trim is the Limited, which supplies drivers with LED tail lights and leather-upholstered seats, among many other sumptuous details.
Finally, there are the Sport 2.0T and the Limited 2.0T trims. The Sport 2.0T trim is complete with 18-inch wheels, xenon headlights and a rear diffuser, just to name a few tempting items. For the ultimate in automotive opulence, the Limited 2.0T trim has front ventilation, nine speakers, an automated braking system to prevent accidents, an extra-large sunroof and a steering wheel that's always warm.
Design
The exterior of the Sonata is simple and streamlined, yet elegant and eye-catching. It has a sunroof, it's aerodynamic for greater fuel efficiency and the outstanding paint job resists corrosion and rust.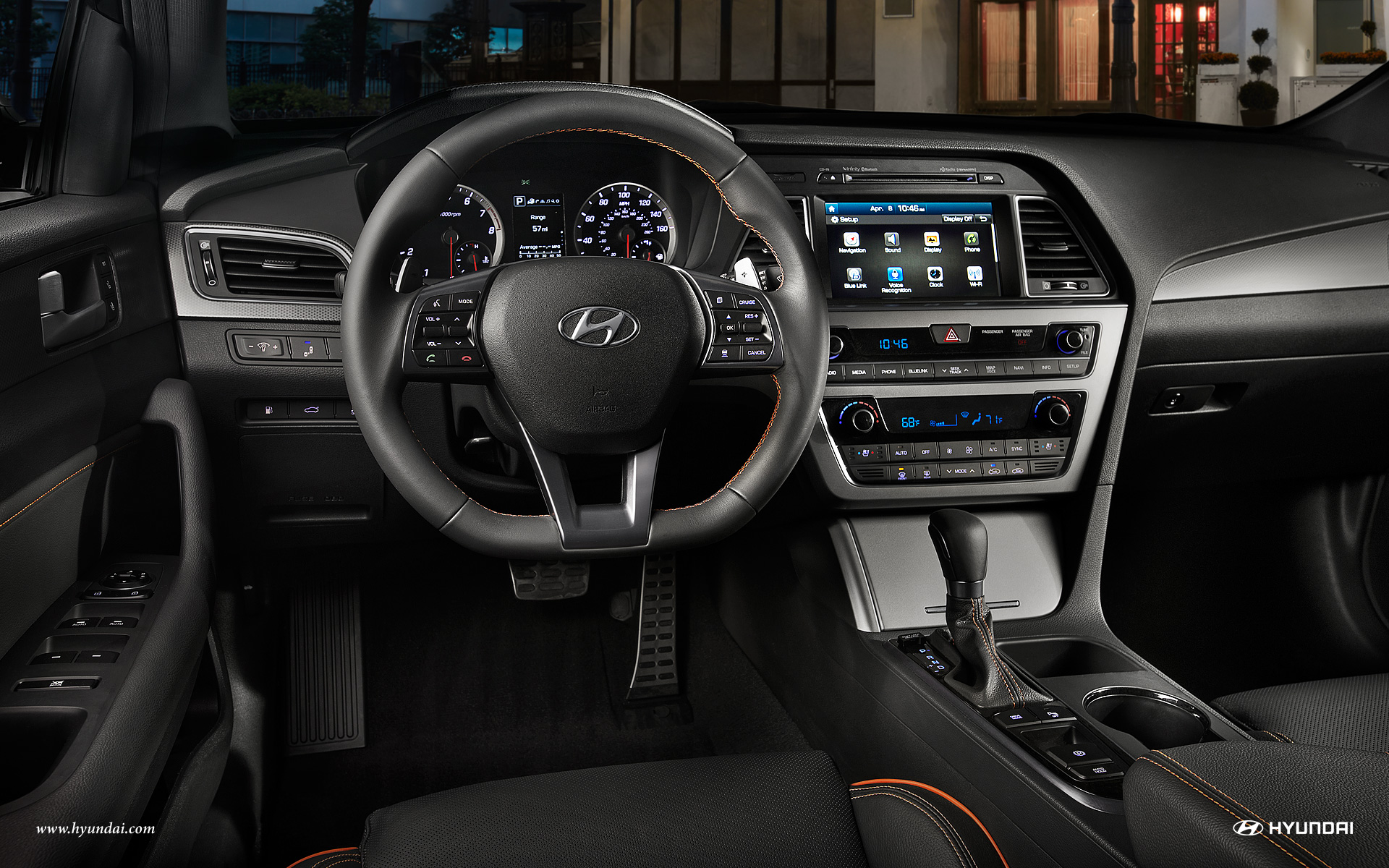 The interior is equally inviting -- the steering wheel is wrapped in leather while the plush driver's seat provides proper support for the driver's back and spinal column, and the seat's position can be adjusted precisely to the user's liking.
This car easily accommodates five passengers, and for privacy and protection from the sun, sunshades are available, in addition to heated seat cushions.
Safety
Most importantly, when drivers take the wheel of their Sonata, they can enjoy peace of mind, knowing that they're about as safe as they can be inside a moving vehicle. To wit, this model contains front and side airbags, anti-lock brakes and Blue Link® -- the Hyundai digital security system that allows users to lock their doors remotely, call for help in emergency situations and ensure that the car's systems are functioning properly. It also provides parents with information about their teenager's driving habits.
Bottom Line
Simply stated, the 2016 Hyundai Sonata is an ideal car for the entire family. It's practical and dependable, but with its sophisticated entertainment technologies, elegant lines and graceful curves, it's more than a little fun as well. Therefore, it's just right for taking the kids to soccer practices and going on dates with that special someone.
To learn more about the new 2016 Hyundai Sonata or to schedule a test drive, contact us at Len Stoler Hyundai.
*MSRP excludes destination charges, tax, title and license fees. Destination charges and actual dealer prices may vary. Vehicles displayed may contain optional equipment at additional cost.
**EPA estimates. For comparison only. Your actual mileage may vary with options, driving conditions, driving habits and vehicle's condition.
Image: Hyundai